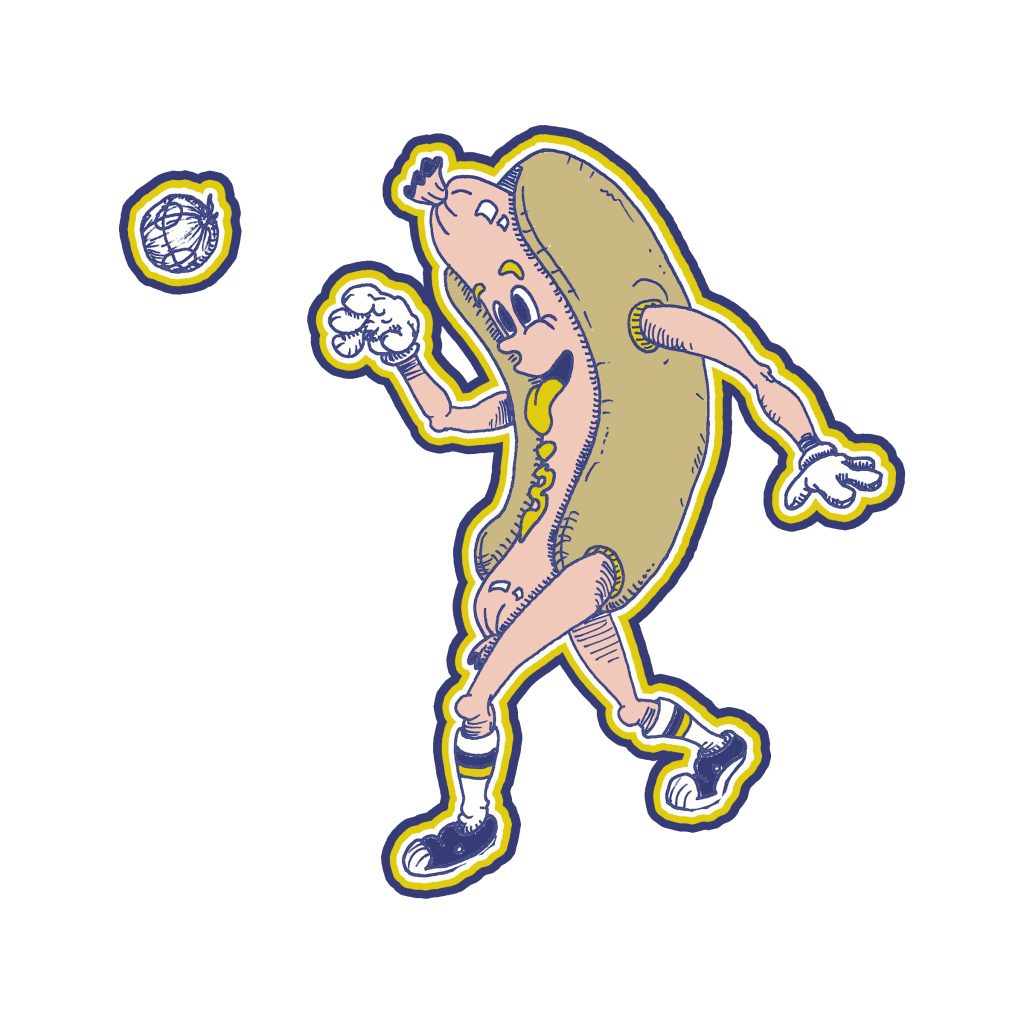 If your experience was anything like mine on Sunday, you probably had to register like a Russian race horse and didn't have an opportunity to even consider donating your teams musical flava to the cause. As it turns out, the music registry is still open and will be until Monday. The secret to Higgyball's best soundtracks is its diverse recipe. Add what gets your team jazzed and we'll do our best to include it.
Sunday will also be your last opportunity to purchase an iconic H16 tee shirt in order to fill orders and have them in your hands by the day of the dance. Choose to celebrate our location and host emblazoned in all his glory, or commemorate one of our most popular lunchtime institutions…the wiener. All shirts will be printed on super-soft and comfortable Tultex products.
Expect to hear more from your friendly, neighborhood council in the coming weeks!