A big congratulations to Dan and Peter from Delta House Variants!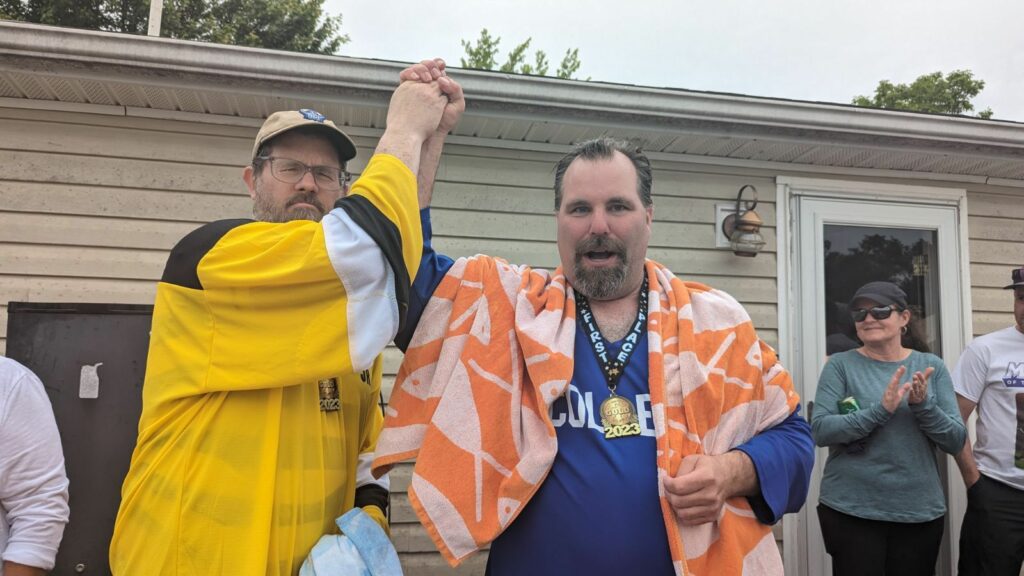 Both are former winners (with different partners: Dan in 2017 with Flavor Savors, and Pete way back in 2012 with Northern Foes). This is their first victory as Delta House Variants. DHV had a tough road in the knockout tournament, but got through four (!!) former champions to take the crown, including an absolute drubbing of Wedding Jeans in the Final, 12-3. The MVPs this year went to Jen Robb and Liam Walker. Congrats!
A big thanks to our gracious hosts, Danielle and Marc, and everyone else who made Higgyball 19 a special year. It was an absolute perfect way to spend a sunny Saturday in May, and I cannot wait to do it again next year. We have some big plans for Higgyball 20, so save the date: Saturday, May 25, 2024.